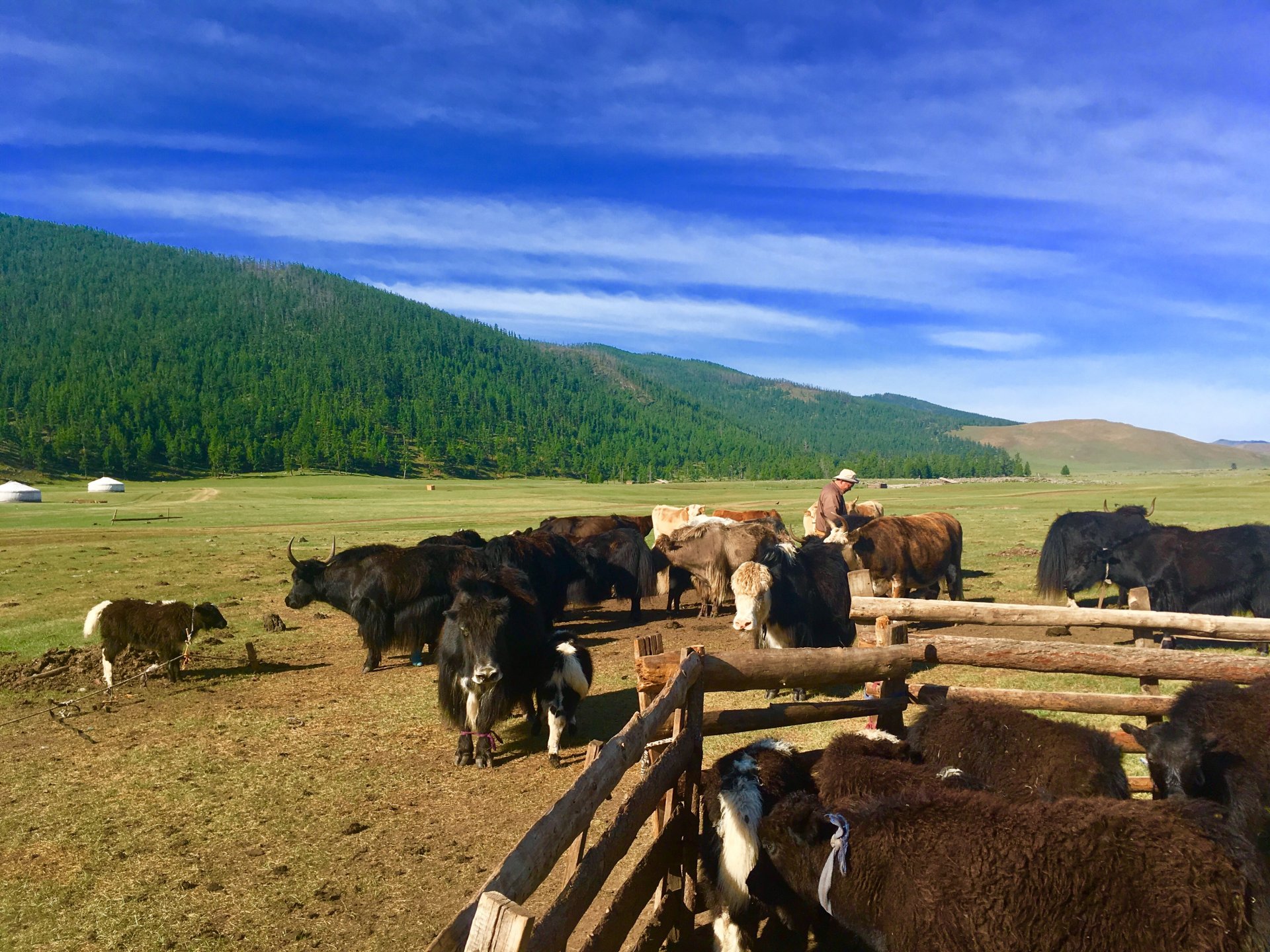 Geography of Mongolia
At 1,564,116 km2, Mongolia is the world's 18th-largest country (after Iran). It is significantly larger than the next-largest country, Peru. It mostly lies between latitudes 41° and 52°N (a small area is north of 52°), and longitudes 87° and 120°E. As a point of reference the northernmost part of Mongolia is on roughly the same latitude as Berlin (Germany) and Amsterdam (Netherlands), while the southernmost part is on roughly the same latitude as Rome (Italy) and Chicago (USA). The westernmost part of Mongolia is on roughly the same longitude as Kolkata (India), while the easternmost part is on the same longitude as Qinhuangdao (China) and Hangzhou (C hina), as well as the western edge of Taiwan. Although Mongolia does not share a border with Kazakhstan, its westernmost point is only 36.76 kilometres from Kazakhstan.
The country is subject to occasional harsh climatic conditions known as. Zud, which is a natural disaster unique to Mongolia, results in large proportions of the country's livestock dying from starvation or freezing temperatures or both, resulting in economic upheaval for the largely pastoral population. The annual average temperature in Ulaanbaatar is −1.3 °C (29.7 °F), making it the world's coldest capital city. Mongolia is high, cold, and windy. It has an extreme continental climate with long, cold winters and short summers, during which most of its annual precipitation falls. The country averages 257 cloudless days a year, and it is usually at the center of a region of high atmospheric pressure. Precipitation is highest in the north (average of 200 to 350 millimeters (8 to 14 in) per year) and lowest in the south, which receives 100 to 200 millimeters (4 to 8 in) annually. The highest annual precipitation of 622.297 mm (24.500 in) occurred in the forests of Bulgan Province close to the border with Russia and the lowest of 41.735 mm (1.643 in) occurred in the Gobi Desert (period 1961–1990). The sparsely populated far north of Bulgan Province averages 600 mm (24 in) in annual precipitation which means it receives more precipitation than Beijing (571.8 mm or 22.51 in) or Berlin (571 mm or 22.5 in).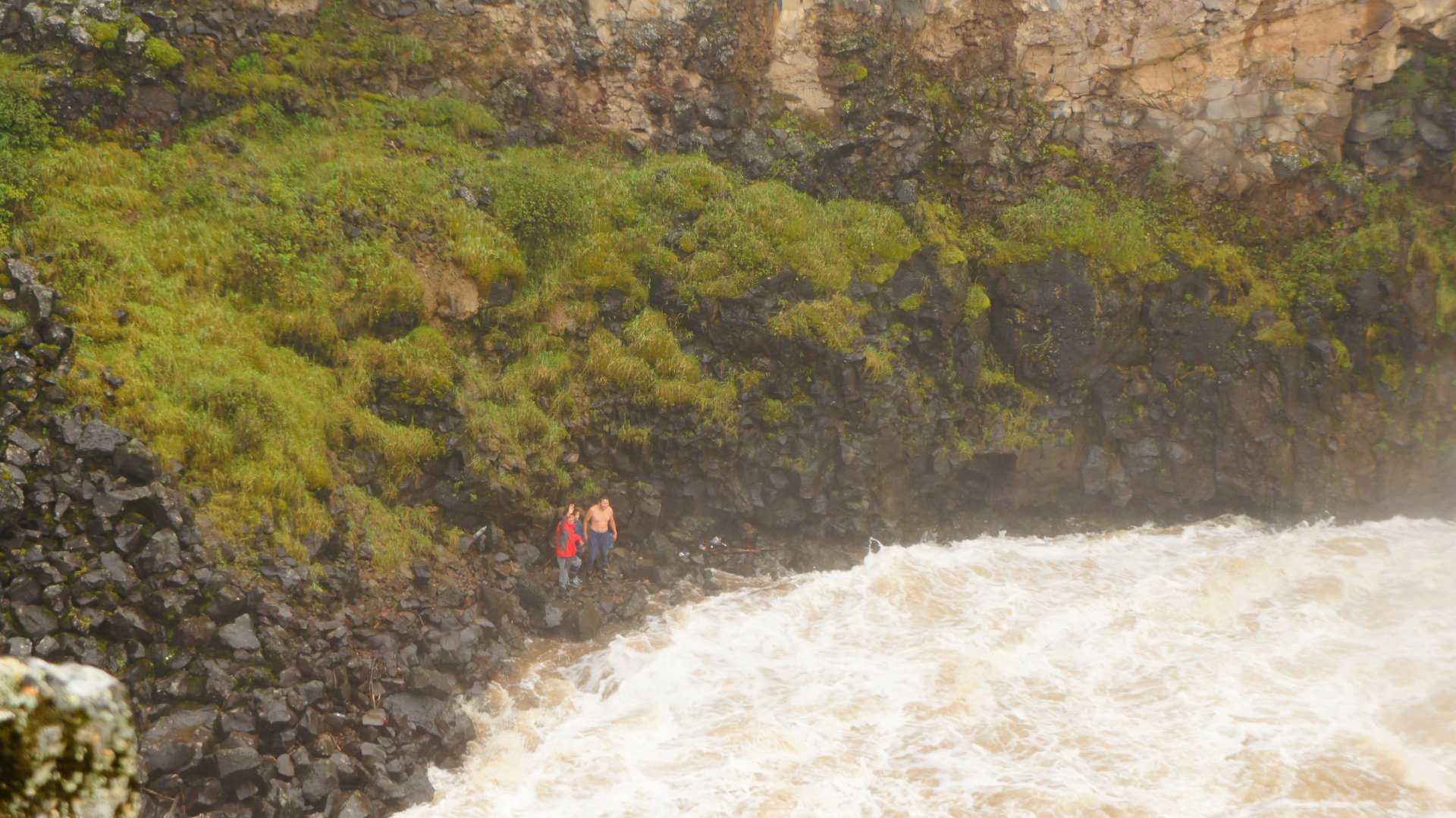 Climate of Mongolia
Mongolia is known as the "Land of the Eternal Blue Sky" or "Country of Blue Sky" because it has over 250 sunny days a year.
Most of the country is hot in the summer and extremely cold in the winter, with January averages dropping as low as −30 °C (−22 °F). A vast front of cold, heavy, shallow air comes in from Siberia in winter and collects in river valleys and low basins causing very cold temperatures while slopes of mountains are much warmer due to the effects of temperature inversion (temperature increases with altitude).
In winter the whole of Mongolia comes under the influence of the Siberian Anticyclone. The localities most severely affected by this cold weather are Uvs province (Ulaangom), western Khovsgol (Rinchinlhumbe), eastern Zavkhan (Tosontsengel), northern Bulgan (Hutag) and eastern Dornod province (Khalkhiin Gol). Ulaanbaatar is strongly, but less severely, affected. The cold gets less severe as one goes south, reaching the warmest January temperatures in Omnogovi Province (Dalanzadgad, Khanbogd) and the region of the Altai mountains bordering China. A unique microclimate is the fertile grassland-forest region of central and eastern Arkhangai Province (Tsetserleg) and northern Ovorkhangai Province (Arvaikheer) where January temperatures are on average the same and often higher than the warmest desert regions to the south in addition to being more stable. The Khangai Mountainsplay a certain role in forming this microclimate. In Tsetserleg, the warmest town in this microclimate, nighttime January temperatures rarely go under −30 °C (−22 °F) while daytime January temperatures often reach 0 °C (32 °F) to 5 °C (41 °F).