Deel
The deel is a loose, claf-length tunic made from one piece of material. It has long sleeves, a high collar and buttons on the right shoulder. The deel buttons, if they are not commercially produced from decorative stones or silver, are narrow strips of cloth tied into intricate knots.
Each ethnic group living in Mongolia has its own individual deel distinguishable by its cut, colour and timming. These distinctions go unnoticed by foreigners but obvious to Mongolians.
Before the revolution, all the social strata in Mongolia had their own manner of dressing. Livestock breeders, for instance, wore plain deels which served them both summer and winter. The priests wore a yellow deel with a cape (orhimj in Mongolia) thrown over it.
There are basically three types of deel, each worn during a particular season. The "dan deel" is made of light, thin, bright materials and is worn by women. Male deels are just wider and in more sombre colours. The deel for everyday wear is grey, brown or some other dark colour, while the holiday deel is bright blue, green or claret silk with a silk sash of a constrasting colour several metres long. The sash is not simple an adornment; it also serves as a soft corset facilitating long rides on horse back.
The deel has wide, cup-shaped sleeve nicknamed "hooves". There is legend that the Manchu introduced this style to make the Mongols the same as their horses. But it is a highly useful feature of the deel, protecting the hands from the cold and from injuries while doing hard work.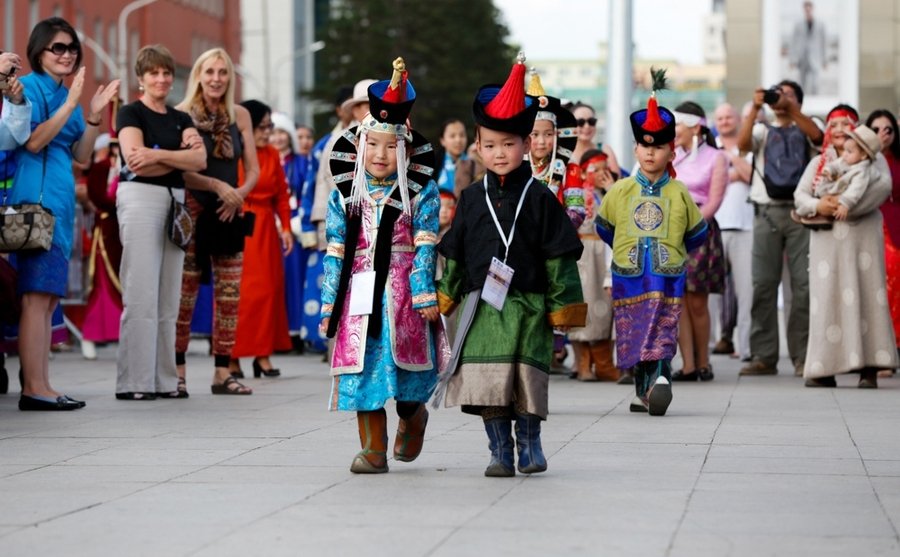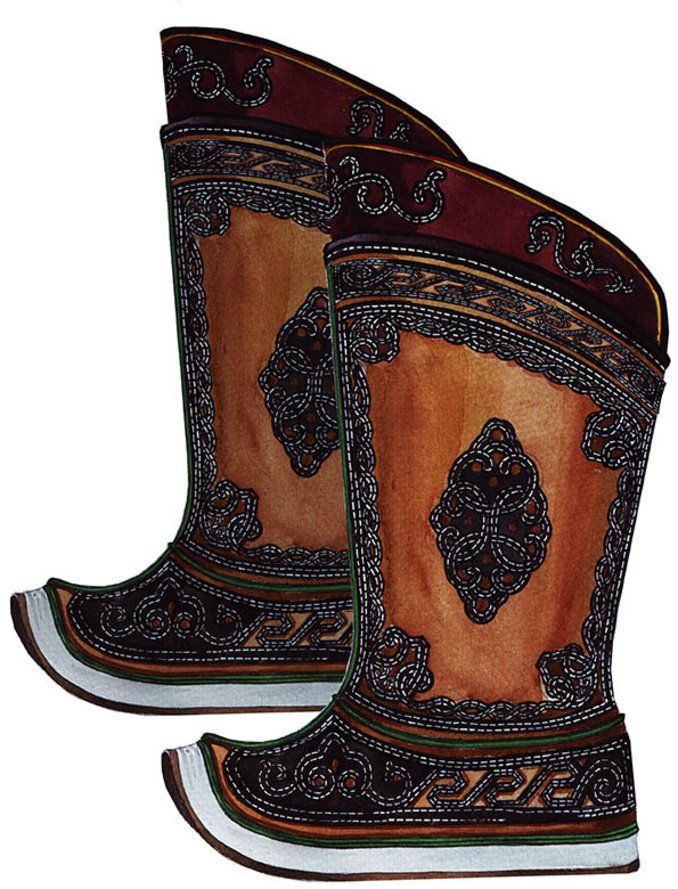 Gutuls or boots
The toes of boots are upturned, and several explanations have been offered for this unconventional style. If gutuls had upturned toes pre 1578 when Buddhism was introduced to Mongolia, then this would be an example of religion using indigenous customs and beliefs to support the advance of their own (Buddhist) religion.
Another explanation is that the upturned tip prevents a rider's feet from slipping out of the stirrups. However, it is also true that gutuls are so thick and rigid that if they were flat they would be almost impossible to walk in. These hefty boots are still worn in Ulaanbaatar and are particularly popular in countryside.
The gutuls are tall boots made from thick unbending leather, "buligar", and the tops are decorated with leather appliques. The right and left boots are the same shape. They do not have laces or zippers, making them easy and quick to slip on or off in a hurry. And they can be worn in all seasons, with thick felt socks added in winter and removed in summer.
Mongolian hats
One of the most colourful and original items of Mongolia national dress is the traditional head wear. Mongolian head wear differed in shape and purpose: there were hats for the young and old, men and women, summer and winter, holidays and ceremonies and fashionable and everyday hats. Their fashion, trimmings and colour varied amazingly depending on the sex of the person wearing it, his or her social position and the tribe or ethnicity to which they belonged.
In the middle ages Mongolian men and women wore summer hats made of plush with a velvet upturned brim and brocaded pointed tops "khilen malgai". The hat was crowned with a fanciful knot, "zangila". In ancient times it sybolised power capable of frightening one's enemies.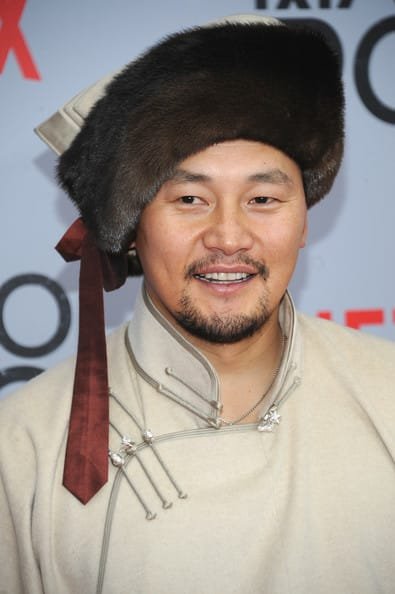 Snuff box
After the guests and hosts have taken their seats, they treat one another to snuff if they have any. Snuff boxes, their lids slightly open, are held in the upturned palm of the right hand. One can open it and take a pinch of tobacco with the tiny spoon like scoop attached to the lid, or just sniff at the wood. The snuff box is carried in beautifully embroidered silk pouch.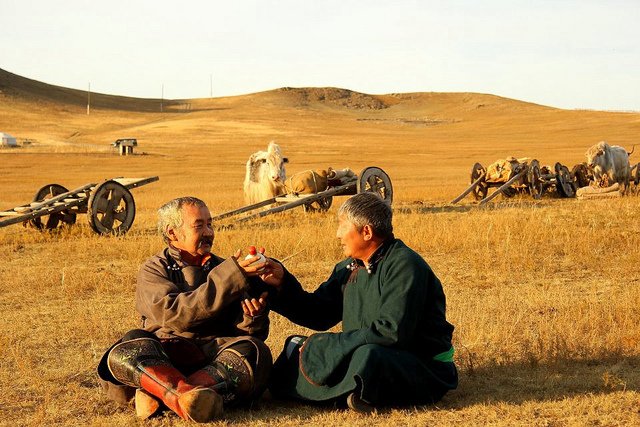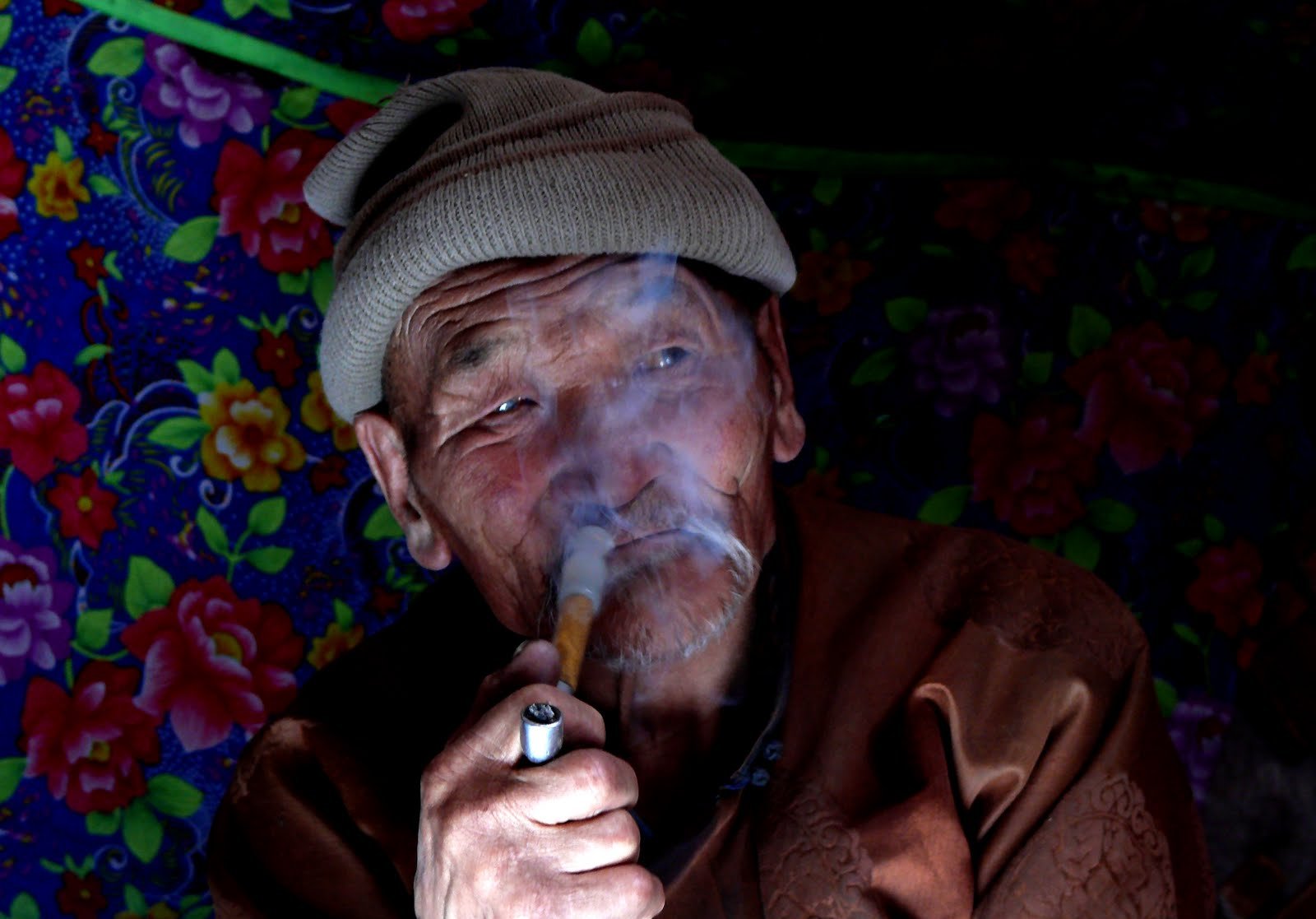 Pipe smoking
From ancient times in Mongolia the pipe and tobacco pouch has been the sign of a real man. Possession of a rare pipe and a smart embroidered tobacco pouch were articles that made their owner very proud and raised his dignity.
The smoking of a pipe had a specific symbolic aspect. Thus, when meeting nomads in the steppes it was obligatory to smoke a pipe together and the ritual of smoking it expressed a greeting, indicating without words mutual respect and friendship towards one another. The custom exists to this day.
Khet khutga
A traditional decoration for a Mongolian man was a richly decorated knife, with the handle and sheath made of silver, red wood, bone and leather. Such a knife – a real work of art, and a very prized possession – hung from the belt. For a man to have an excellent khet khutga was worth no less in prestige than to show off a good horse with a beautiful saddle and bridle.